Orchard Hill Rehabilitation and Healthcare Center
>
News
>
Behind The Mask – Get To Know: Christopher Lee, Housekeeping Director
Behind The Mask – Get To Know: Christopher Lee, Housekeeping Director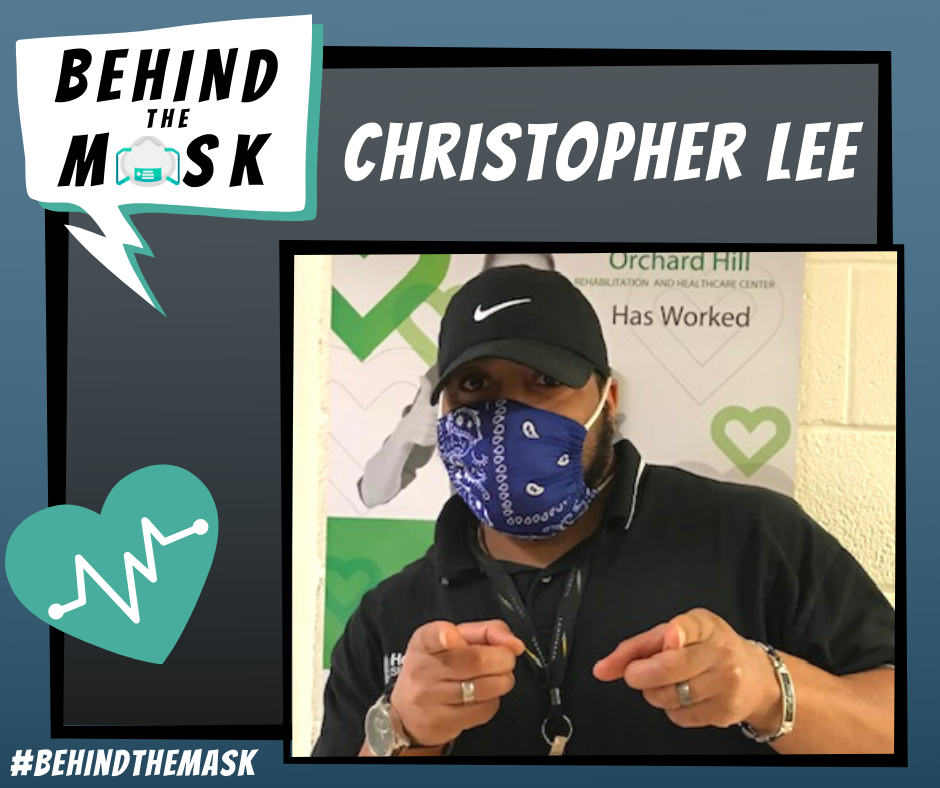 During these challenging and unprecedented times, we wanted to share with you stories from our heroes Behind The Mask here at Orchard Hill. We will be continually adding new stories for you to get to know team members here who are dedicated to providing the very best care to residents, their families, and fellow team members.
This week we were able to speak with our Housekeeping Director, Christopher Lee who has been working at Orchard Hill for a year. Christopher's dedication to his role comes from wanting to help others. "I don't believe there is a better field to work in to impact someone's life," he says. With a positive mindset, Christopher walks into work every day with his head held high, saying "I have to keep a level head in order to accomplish and get things done". As for safety protocols, Christopher finds it's his biggest responsibility. "Keeping people safe from environmental hazards is my main job…I want everyone to take great precautions not solely because of COVID, but because it is the protocol and is what is best for the safety of our residents and staff". Something Christopher reflects on at the end of his days, "I have a chance to impact employees' and residents' lives. I am always trying to encourage my team." Christopher continues his sentiments, saying "Once my job is done, I love being able to sit back and see the smiles of those whose lives we are impacting".
Thank you, Christopher, for letting us go Behind The Mask, and learn more about your commitment to helping others. You are not just an essential employee, you are also a hero to all of us here at Orchard Hill! Thank you.
To learn more about Career Opportunities here at Orchard Hill please visit our Careers Page: Click Here